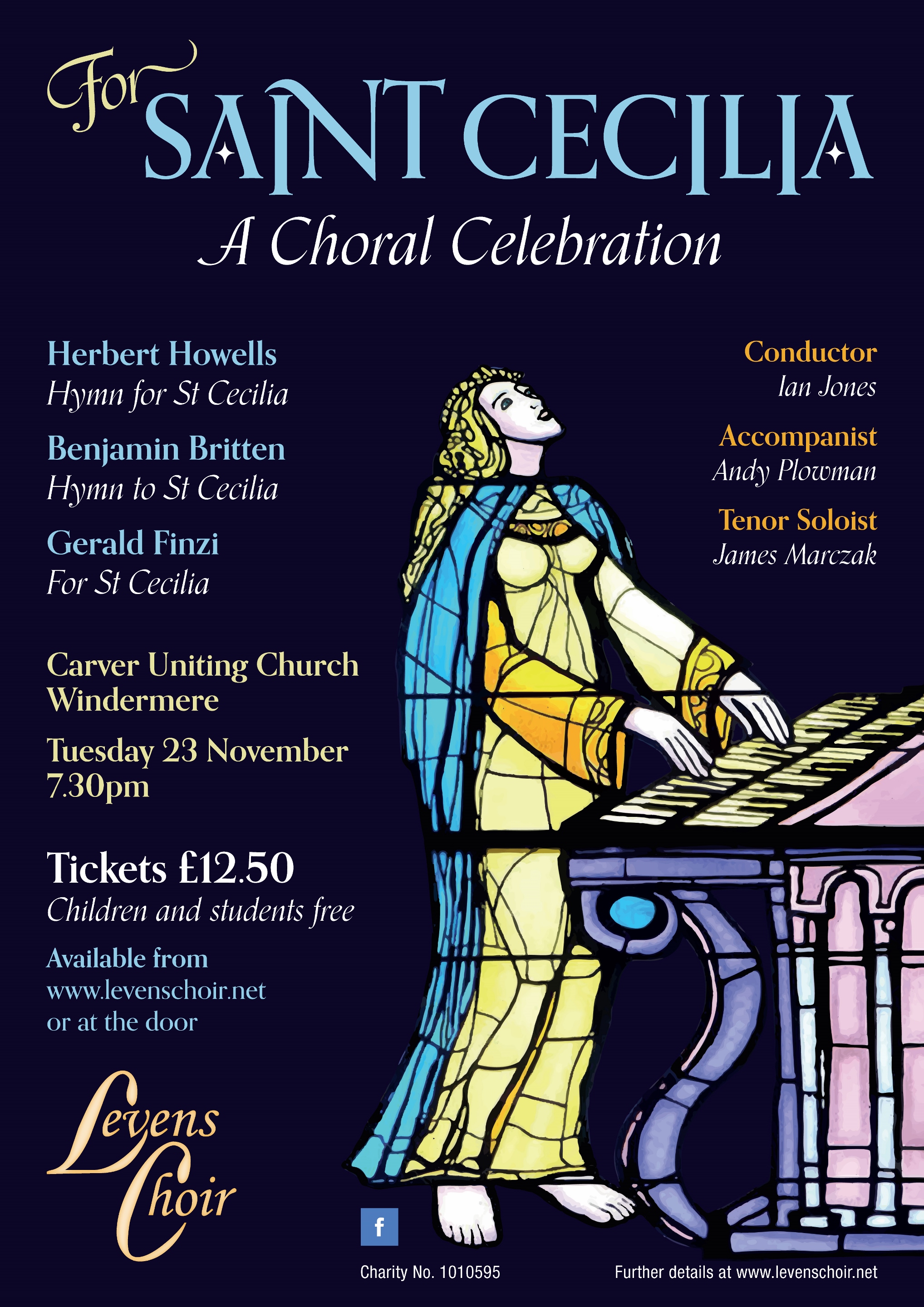 Returning from 18 months' silence, the choir will be singing in praise of music's patron St. Cecila. Many composers over the centuries have written music in her honour and Levens's concert includes that by Herbert Howells, Benjamin Britten and Gerald Finzi. With Andy Plowman accompanying and tenor James Marczak joining the choir in the Finzi and Britten and in his own solo by Howells, this will be a real celebration of choral and vocal music.
After 46 years conducting the choir which he founded in 1975, Ian Jones will, in this his final concert, lead the choir in music by the composers he loves best.
Levens Choir would like to dedicate this concert to the memory of a dear friend, loyal supporter and front-of-house stalwart, Paul Richardson, who sadly succumbed to Covid-19 in the early months of lockdown.