Description: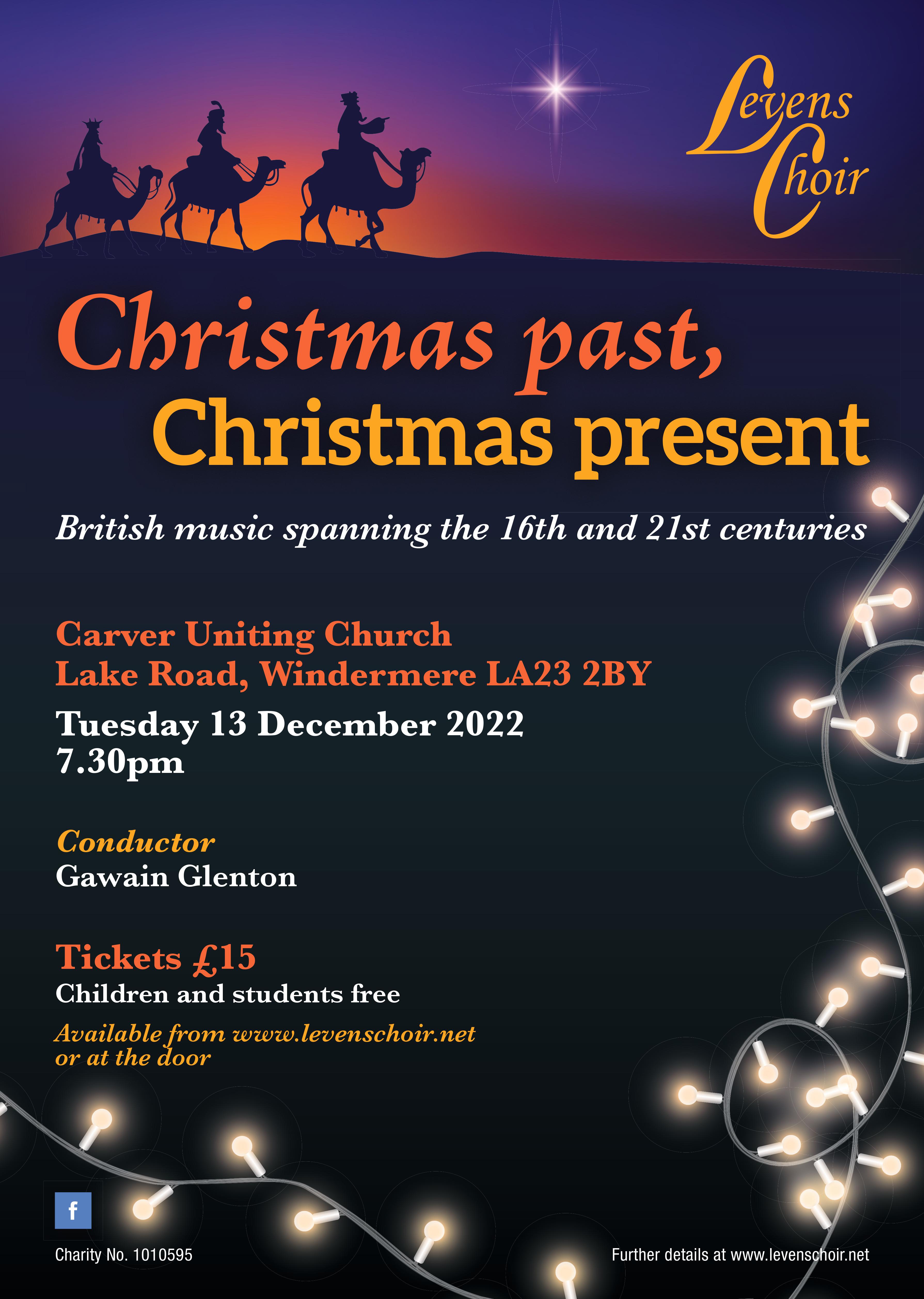 Christmas Past, Christmas Present
British choral music spanning the 16th and 21st centuries
This concert captures some of the wonders of the Christmas season. We present choral works from the 'golden age' of British music, including pieces by the two greats of that period, Thomas Tallis and William Byrd, music from one of their predecessors, Richard Pygott, some eminent Victorians, Arthur Sullivan and Hubert Parry, and a range of contemporary compositions. This is a concert of interesting contrasts: recent classics from the work of James MacMillan and John Tavener, 'medieval music' by the contemporary composer Cecilia McDowall, a modern classic by Herbert Howells and some old favourites. The choral pieces will be interspersed with topical readings. Come and share some wonderful Christmas music!