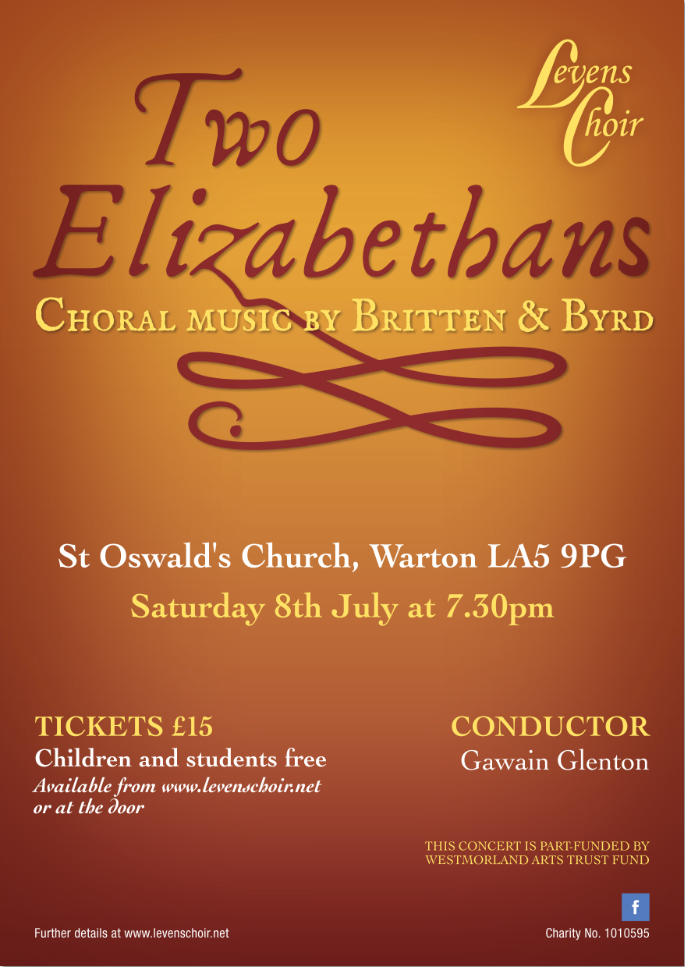 An explosion of musical activity marked the reigns of both Elizabeths, with one composer in each age shining more brightly than his contemporaries.
In this concert we mark the four hundredth anniversary of the death of William Byrd and almost fifty since that of Benjamin Britten.
Both composers were pillars of the establishment, yet simultaneously both were at odds with key prevailing beliefs – Byrd's catholicism and Britten's personal life were tolerated by the authorities because of their outstanding talents. Their music reflects these contradictions. Both wrote very traditional compositions and yet each also pushed the musical boundaries of the day.
Gawain Glenton and Levens Choir will illustrate their choral music in this concert, highlighting all these dimensions of their work, from the tudor polyphony of Byrd's Sing Joyfully to the modernism of Britten's Flower Songs… and plenty more from both composers.

Note: those in full-time education will be admitted free, but please book a ticket so we can predict numbers